Experienced Chainsaw Services for Lasqueti Island
- Tree falling & removal.
- Firewood bucking.
- Brush clearing & mulching.
- Trail building.
- Green eco-friendly forest-scaping.
- Dead & down cedar salvage.
- Beach-combed hand-split cedar shakes for sale.
Sorry, no climbing (tree topping).
All chain oil used is environmentally-responsible recycled vegetable oil.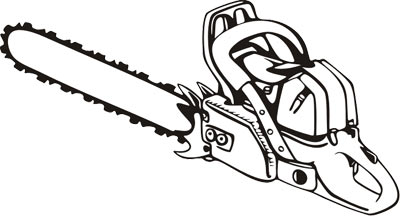 gerry [at] chicalo [dot] com
Voicemail: (250) 240-3004
----------------------------------
Chainsaw Services Frequently Asked Questions
What are your prices?
$25 per hour for cedar salvage and other low-gasoline-consuming activities.
$35 per hour for high-gasoline-consuming activities such as bucking firewood and brush clearing.
$45 per hour for tree falling and other high-danger activities.
What will I get for my money?
Expect to get approximately 6-10 cedar fence posts per hour, 1-20 grape stakes (for gardening or fencing), approximately 1/4 square of handsplit shakes per hour, or 4-6 edge-grain planks per hour, all depending on the quality of the log being salvaged of course. It may take up to an hour to cut down a large tree. To chainsaw the large tree into firewood might take another hour. Scavenging firewood for an hour can produce approximately 1/2-1 cords. One cord is measured 4'x4'x8' of stacked firewood.
What is chainsaw mulching?
Brush is chainsawed into tiny pieces and left on the ground. Within a short time the mulch decomposes and disappears.
What is green eco-friendly forest-scaping?
Unsightly and/or dangerous growth is removed, such as sharp eye-level lower branches and heavily-leaning dead trees. This leaves a forest that is safer, visually more appealing to the eye, and most importantly; appears to be virtually undisturbed.
What is the price of your beach-combed hand split cedar shakes?
$250 per square, delivered to your building site. A "square" of shakes is enough to cover an area of 100 square feet of roof (10'x10', for example). All shakes are handsplit and are of superior quality to common "re-sawn" shakes available "on the other side".
---------------------------------------
gerry [at] chicalo [dot] com
Voicemail: (250) 240-3004